We continue to praise God for who He is, and we are so thankful for you who pray for us and support us–you are a vital part of our team as we serve here!  We have so much going on and we are SO excited to share with you all God is doing here in Jaco!
Our Future Church Home
Joshua 23:14 "Every promise has been fulfilled;  not one has failed."
When God called us to plant Horizon Church 4 years ago, we had no idea what He had in store for us.  We stepped out in faith, pray a lot and continue to walk in obedience and He leads our every step.  We are so excited that He desires for Horizon Church to be a lighthouse in this community for many years to come!  In our last newsletter, we shared a picture of the property we purchased as the "Future Home" of Horizon Church.  We have partnered with a group of Project Managers here in Jaco who love Jesus, and we have  a rendering of the new building!  The picture above is NOT the final rendering as we have made a few changes, but we wanted to share this picture with you so you can celebrate with us!
Many of you have asked how you can get involved with the building of this project.  Please pray for us and for the process.  Please consider giving to this project.  Please tell others–share the vision!!  We will be sending out a packet to our supporters with a more details and giving information so be on the lookout for this in the weeks ahead.  Thank you for your prayers!!!
New Worship Leader
THANK YOU for praying with us during this last year as we have prayed for a new Worship Leader.  We are excited to announce that Donny Zarate has joined our Horizon Church Staff as Worship Leader!  Donny interned last June and July with us before returning to Ecuador to finish up his last year of College.  As he graduated, the Lord led him back and he is now a part of our team!  We are excited to have him, and we pray that God uses him mightily here in Jaco.
Easter at Horizon 
Church
Easter Weekend was a special one this year at Horizon Church!  We
   held a one-day Horizon Kids Camp Easter Celebration as an Outreach to the local bilingual kids in our area.  We walked through the Easter story in different stations, and the kids experienced each day of Holy Week in a powerful way!  We had a mission team serving with us for three months and they did an amazing job of serving and leading the camp.
Easter Sunday is our largest outreach service of the year, and this year was no different.  We had an Easter egg hunt for the children and a catered breakfast for all in attendance.  The Gospel was shared and people responded–praise Him!  It was an amazing Easter Sunday and we are so thankful that God continues to pursue the lost in our town through Horizon Church!
Horizon Kids Camp Easter Celebration
Easter Sunday at Horizon
Women's Ministry Happenings
Last month, we as a Women's Ministry had the privilege of serving at a local Adult Daycare Center in a nearby town.  We had such a wonderful time!  We  did exercises with them, played games, painted fingernails, made picture frames, shelled beans, shared in sweet conversations….all in the name of Jesus.  It was such a rewarding time for all of us, and we left definitely more blessed by having spent the day with these precious ones!  We can't wait to go back!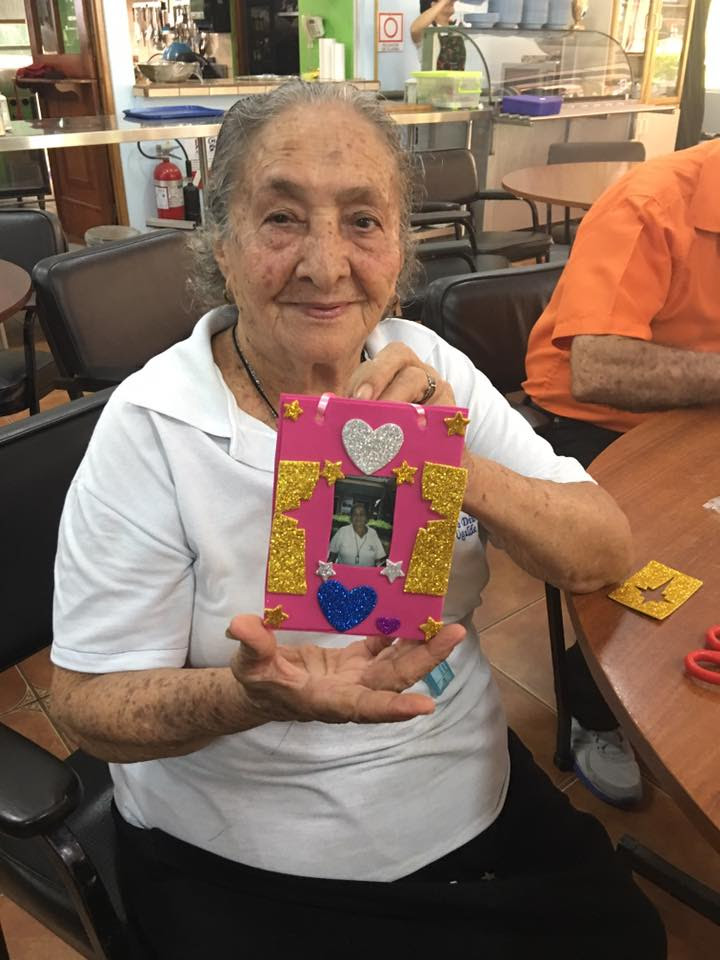 Last weekend was our Annual Women's Retreat and it was amazing!  We looked at Jesus as Friend, Father and Husband–it was life changing for so many!  We had wonderful times of worship and teaching and fellowship with one another!  I am so excited to see how God continues to move in and through the women of Horizon Church!  To God be the glory!
The Conquerors Outreach Ministry
We were so blessed to have Mike Benson, Capitan of The Conquerors Strong Man Team, here with us for a few days to minister in the community!  Mike and his team use feats of strength to get peoples' attention, and then they share the Gospel and the hope we have in Christ.  We took him into a local school where he performed a few feats, shared the Gospel and prayed with many children who raised their hands to receive Christ.  It was incredible!!  He also shared at our Kids Club on Saturday and at church on Sunday morning.  God used him in such a powerful way in the few days he was here–we were so thankful to partner with him in ministry!
Thanks to each of you for your continuous prayer and financial support!  We could not be here ministering in Jaco if it were not for you as the other half of our team!  We are so blessed by the way the Lord continues to meet our every need on a monthly basis.  Please continue to pray for the following:  Horizon Church as we continue to grow and make disciples;  our Horizon Church ministry team and the 2017 building project;  the 2017 Bible Initiative in Jaco;  protection for us and our children;  Jaco and the lost;  intentional discipleship with those who are new to the faith;  CasaFe' and Centro Prenatal;  that we would be faithful to prayer and the ministry of the Word and for wisdom and discernment as we listen and follow the Lord's leading in all things.  We love you!
Blessings,  Daniel, Sarah, Thomas, Jacob and Micah Barrett